JBL HEADPHONES APP FEATURES (*)
NOISE CANCELLING
SMART AMBIENT
CUSTOM EQUALIZATION
VOICE ASSISTANTS
CHECK MY BEST FIT
FIND MY BUDS
PERSONI-FI
STAGE +
SILENTNOW
MY ALARM
SMART AUDIO AND VIDEO
NOISE CANCELLING

Keep the noise away and stay focused on the music with Active Noise Cancelling. Balance awareness of your surroundings with your music experience by deciding how much ambient noise to let in. You can switch between Everyday, Travel and Active mode, and adjust the noise cancelling effect depending on your activity. (*)

SMART AMBIENT

AMBIENT AWARE and TALKTHRU

A touch of the Ambient Aware button increases the ambient sound and lets you hear what's happening around you. The TalkThru mode drops the music level down, allowing you to talk to your friends without removing your headphones. (*)

CUSTOM EQUALIZATION

Custom EQ gives you the ability to choose between 3 predefined EQ sets Jazz, Vocal, Bass and create an equalization setting that suits your unique preferences, meaning you can personalize your sound just the way you like it. (*)

VOICE ASSISTANTS

Did you know you can get hands-free help like sending a text message, playing your favorite playlist, or checking the weather and much more, all without ever touching your phone? With JBL headphones, your preferred Voice Assistant can handle all the above and then some more. Activate Hey Google or Amazon Alexa through the JBL Headphones app.

CHECK MY BEST FIT

Find the ear tip that best suits you for maximum comfort, minimum sound leakage and optimal support to noise cancelling. When using your headphones for the first time, you can use the JBL Headphones App to perform a "Check My Best Fit" test and make sure you're getting the best fit from ear tip sizes included in the box.

FIND MY BUDS

Locate your missing buds by getting a notification on the location and time of last use. Activate "ring" to receive a ring notification on your device – when the earbuds are in range - and help you finding your misplaced buds.

PERSONI-FI SOUND PERSONALIZATION

In just few steps, Personi-Fi allows you to tailor your sound profile based on your gender, age, preferences to give you the best possible listening experience. (*)

STAGE +

JBL teamed up with Armin van Buuren and others among the world's best DJ's to capture the sound of their personal recording studios. Simply select STAGE+ in the JBL Headphones app and listen how the pros do. (*)

SILENTNOW

JBL Headphones App can help you create an ideal world where you can fully focus on your tasks. In need of a quiet space? Create a silence bubble with SilentNow where NC is activated but music is off. This also helps you saving battery life!

MY ALARM

The JBL Headphones features My Alarm, a sleep enabling feature. Here users can set a timer to have music stopped and then switched into SilentNow mode.​ Also, they can set a wake-up time.

SMART AUDIO AND VIDEO

By optimizing Bluetooth settings, this feature allows you to get the best audio whether you are listening to music or watching videos. ​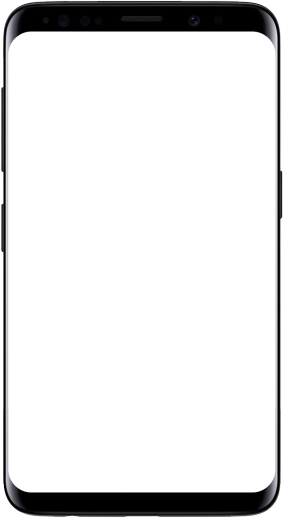 App Features Chart
AMBIENT SOUND ​CONTROL​
Noise Cancelling​
✓
✓
✓
✓
✓
-​
✓
✓
✓
✓
✓
✓
✓
✓
✓
TalkThru ​
✓
✓
✓
✓
✓
✓
✓
✓
✓
✓
✓
✓
✓
✓
✓
Ambient Aware ​
✓
✓
✓
✓
✓
✓
✓
✓
✓
✓
✓
✓
✓
✓
✓
Smart Audio Modes​
✓
✓
✓
✓
✓
-​
-​
-​
✓
✓
✓
✓
✓
✓
✓
Battery Level​
✓
✓
✓
✓
✓
✓
✓
✓
✓
✓
✓
✓
✓
✓
✓
CUSTOMIZATION
Personi-Fi*​
-​
-​
-​
-​
-​
✓
✓
✓
-​
✓
-​
-​
-​
-​
-​
Stage +**​
-​
-​
-​
-​
✓
✓
✓
✓
-​
-​
-​
-​
-​
-​
-​
Custom EQ​
✓
✓
✓
✓
✓
✓
✓
✓
✓
✓
✓
✓
✓
✓
✓
SETTINGS​
Gestures
✓
✓
-​
-​
✓
-​
-​
-​
✓
✓
✓
✓
-​
✓
✓
Auto-off
✓
✓
✓
✓
✓
✓
✓
✓
✓
✓
✓
✓
✓
✓
✓
Play & Pause automation
✓
✓
✓
✓
✓
-​
-​
-​
✓
✓
✓
✓
✓
-​
-​
Voice Assistant***
✓
✓
✓
✓
✓
✓
✓
✓
✓
✓
✓
✓
✓
✓
✓
Hotword​
-​
✓
✓
✓
-​
-​
-​
-​
✓
✓
-​
✓
✓
-​
-​
Check my best fit​
-​
✓
-​
-​
✓
-​
-​
-​
✓
-​
-​
✓
-​
-​
-​
Find My Buds
✓
✓
-​
-​
✓
-​
-​
-​
✓
-​
✓
✓
-​
✓
✓
ANC Tuning​
✓
-​
-​
-​
-​
-​
-​
-​
-​
-​
✓
-​
-​
-​
-​
* Only available on CLUB 700BT, CLUB 950NC, and CLUB ONE at the moment.
** Only available on CLUB 700BT, CLUB 950NC, CLUB ONE and CLUB Pro+ TWS at the moment.
*** Choose between Hey Google and Amazon Alexa built-in
Frequently Asked Questions
WHICH JBL HEADPHONES MODELS HAS THE APP BEEN DESIGNED FOR? +

All the latest JBL headphones, headband and in-ear, wireless and true wireless models. Please check the grid for more info on compatibility and refer to the manuals relevant to each model to find out more.

WHAT LANGUAGES IS THE APP AVAILABLE IN? +

The App is currently available in English, Dutch, French, German, Italian, Portuguese, Russian, Spanish, Japanese, Korean, Chinese.

CAN I USE THE HEADPHONES WITHOUT THE APP? +

Yes, however the JBL Headphones App gives you another level of control over the headphones. Through the app, you can personalize the performance of the headphones such as: varying levels of the ambient aware, creating custom eq settings, and turning features on or off.

IS THE APP AVAILABLE FOR BOTH IOS AND ANDROID PLATFORMS? +

Yes, the App will be available for iOS 8.x and above, as well as Android 4.0.x, 4.1.x, 4.2.x, 4.3, 4.4, and 5.0. It is designed for most smartphones, and iPods, but not available for tablets and iPads.

WHERE DO I GO TO GET THE APP? +

It's available from the Apple App store or Google Play.

HOW MUCH DOES THE APP COST? +
DO I NEED BLUETOOTH CAPABILITY TO USE THE APP? +

Yes. The app will control the functions of the headphones via Bluetooth connection.

WHAT DOES ANC ON/OFF DO? +

This feature allows you to activate or deactivate the Noise Cancelling in your headphones.

WHAT IS AMBIENT AWARE? +

AmbientAware delivers a more immersive music experience while increasing ambient sounds, providing the safety of hearing your surroundings. 

WHAT IS TALKTHRU +

With TalkThru Technology, music is lowered and speech is amplified so you can easily have a chat with your headphones on.

HOW CAN I CONTROL MY AMBIENT SOUND WITH THE APP? +

With a simple toggle of "Ambient Sound Control" button in the app, you can choose "Noise Cancelling", "Ambient Aware", "Off", or "TalkThru".

WHAT IS "SMART AUDIO MODES"? +

It enables to command the earbuds to optimize Bluetooth setting for either music mode or video, providing 3 different options. "Normal" is to enhance stable connection even in busy area while "Music mode" is to experience the best sound quality and "Video mode" to get the best lip-syncing when watching or gaming with lowered ​latency by 100ms​.

WHAT CAN I DO WITH "GESTURES"? (TWS Only) +

You can assign the volume, playback, voice assistant and ambient sound controls to your Left and Right earbud. Select tap, double-tap, triple-tap or tap & hold gesture to each function for your easy and convenient use.

WHAT CAN I GET FROM "CHECK MY BEST FIT"? (TWS Only) +

With "Check my Best Fit" testing in the app, you can choose the best-sized ear tips to get the best sound quality and superior noise cancellation. From the first time use, the downloaded JBL app walks you through an easy "Check My Best Fit" to make sure you're getting the best fit from the three ear tip sizes included in the box. Followed by a testing notification and ring tone, the mic on the earbud will measure if any leakage is occurred. When the leakage is detected, it will notify you to wear the different size of ear tip to test.

HOW CAN I WORK WITH "FIND MY BUDS" ? (TWS Only) +

It is the function of finding the buds if misplaced. Enable the "Find My Buds" feature with tapping the Left or/and Right earbud(s) to locate them until start beeping. Once you've found your earbuds, you can stop beeping within the app, tapping the same as you locate them. Please note that it works within 8 meters distance and is run by Bluetooth connectivity only, not GPS.

CAN I CHECK THE BATTERY LEVEL OF MY HEADPHONE FROM THE APP" ? +

Yes. You can check the remaining battery level of the Left/Right earbuds and the charging case. If the remaining battery from the case is not seen on the screen, it will be updated when the earbuds are put in the case with the lid opened. This feature is also supported by headband products.

CAN I CREATE MY OWN CUSTOM EQUALIZATION SETTING? +

Yes. By using the JBL Headphones App you can change the equalization settings of the headphone to fit your personal taste. You can adjust the setting of each frequency to create your own personalized EQ.

How can I select my preferred voice assistant in my JBL APP? +

During the first App setup you can select either Google Assistant or Amazon Alexa. A direct link will bring you to the setup. You may need to install Google Assistant or Amazon Alexa in your electronic device in order to directly access your preferred Voice Assistant.

How can I switch Voice Assistant in my JBL APP? +

You can always change your Voice Assistant later, selecting Settings > Voice Assistant, and choosing your preferred voice assistant.
Your JBL headphones will reset after you switched Voice Assistant and re-connect to your smart device. More questions on this feature can be answered in the FAQ under Product Help section in the app.

Can I change the standby mode time of Reflect Mini NC, Live 300TWS, Live Free NC TWS, Club Pro+ TWS via the App or keep them always powered on? +

Yes. This can be done through Settings > Auto-off in the JBL Headphones App. The Auto-off function controls after how much time of inactivity the headphones are switched off. Time can be adjusted to 15min, 1hr etc. or set to "Never" if you prefer your earbuds to be always on. Once you set the Auto-off time, the earbuds will work according to this setting whether they are connected or disconnected to Bluetooth.